VGK Lady Michelle Christine created an amazing Mickey/Vegas Golden Knights birthday party for her son. With so few VGK party items on the market, we wanted to find out how she did it, and share with you so you can throw a great party too!
Where did you get the VGK/Mickey Mouse décor and personalized banner?
I actually reached out to Yvette Saucedo for the VGK/Mickey Decor.  I met her through your Facebook group: VGK Ladies. I had posted about looking for VGK/Disney shirts for our trip to Disneyland.  When I finally decided on my sons Birthday theme, I reached out to her a month or so later. She made the Mickey/VGK logos for the cups, Mickey decals for the plates, Birthday Banner, VGK/Mickey foil hanging swirls and VGK/Mickey cutouts for the backdrop.  I just bought a gold plastic tablecloth for the backdrop for the cake table and added all the fabulous cutouts for the cake table background.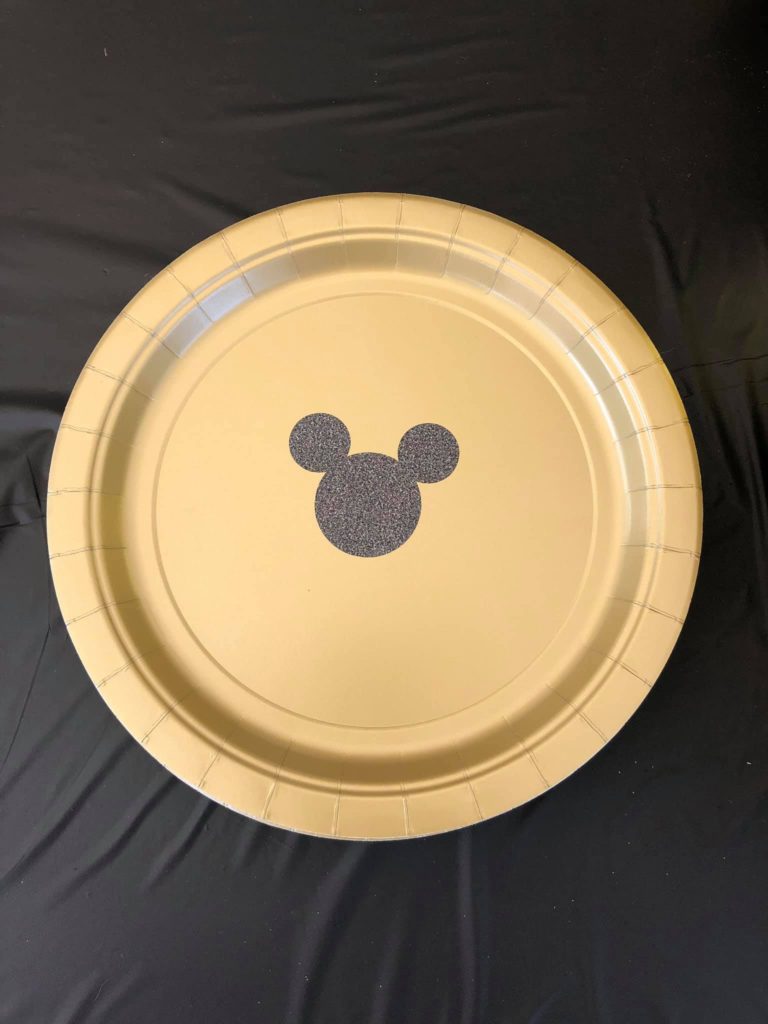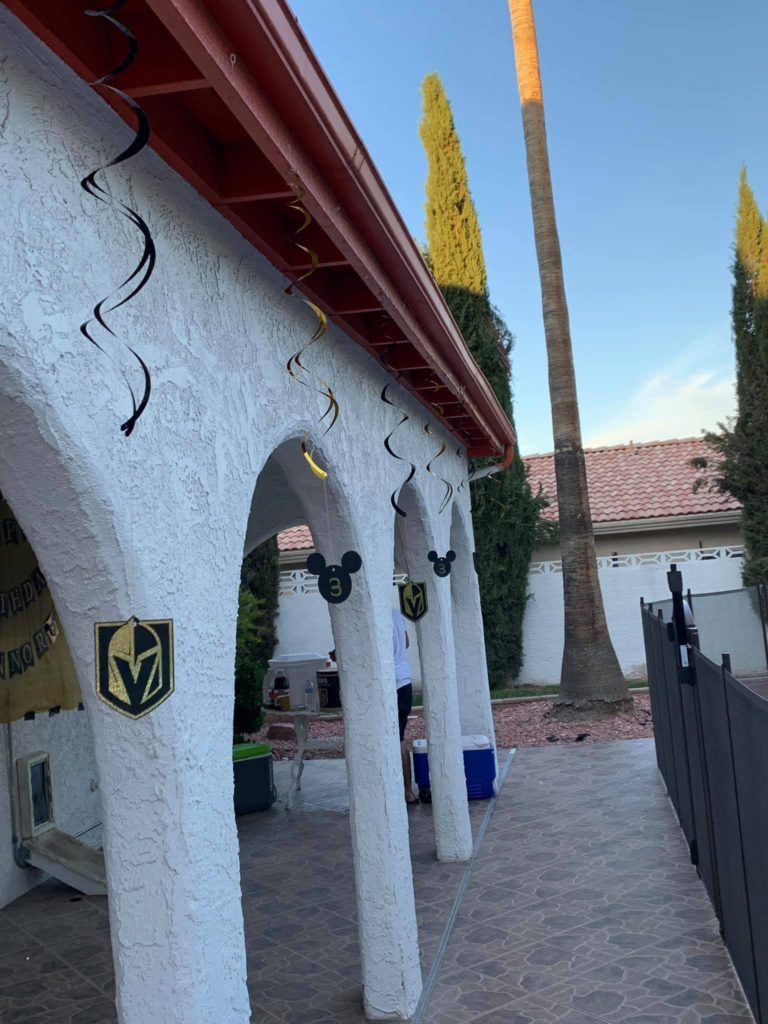 I also created a backdrop where people could take photos. I just used a black plastic tablecloth and stuck posters that I received from some of the games I attended. Yvette made the huge VGK helmet and I found some VGK cutouts at Party City.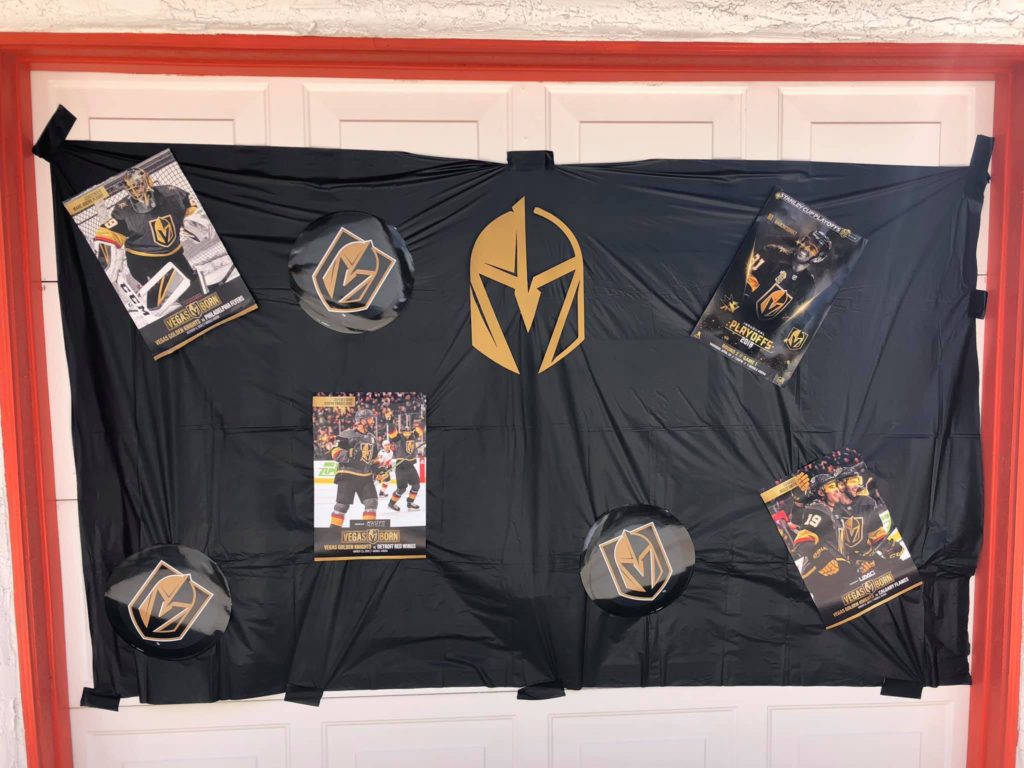 Who made the fabulous VGK cake, smash cake, popcorn, and cookies?
The cakes came from Nattie J's Cakes, popcorn came from The Popcorn Girl. I purchased the tin at the store and bought the "VGK" popcorn flavor. The cookies came from a good friend named Renee.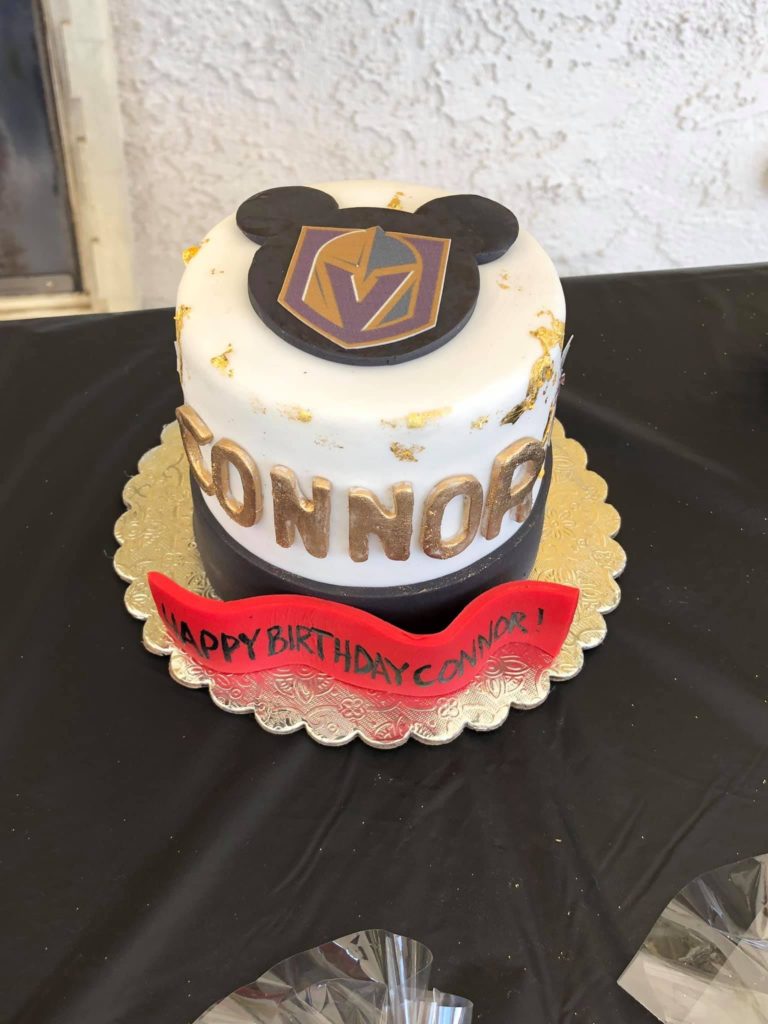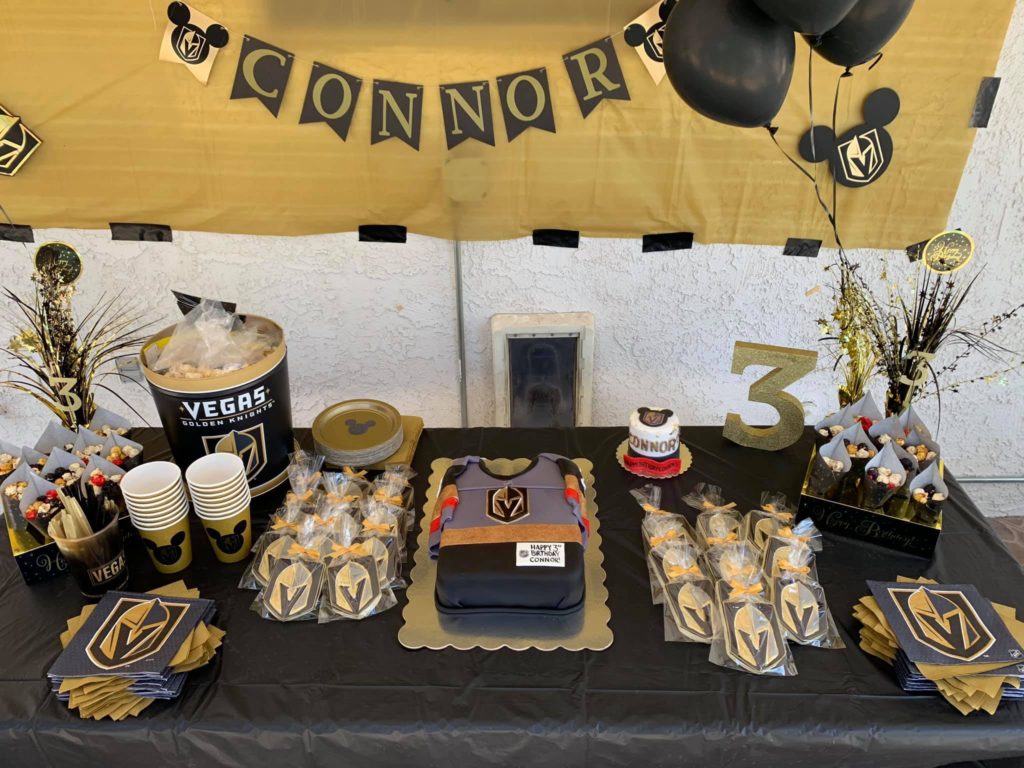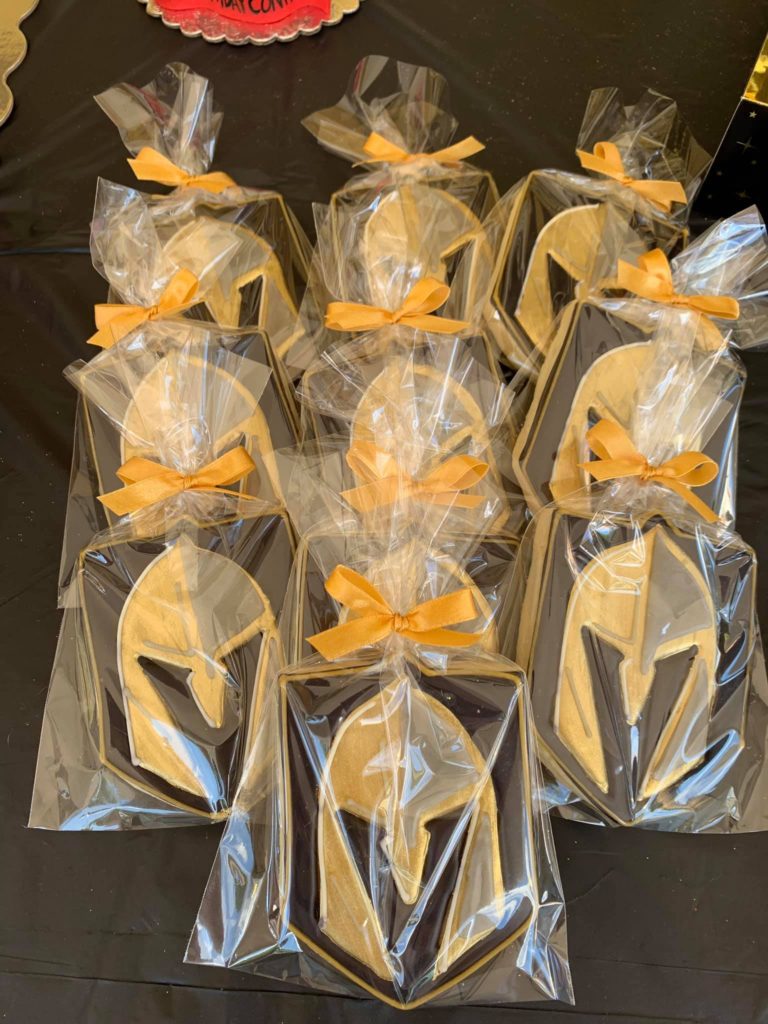 Where did you find the VGK napkins?
Party City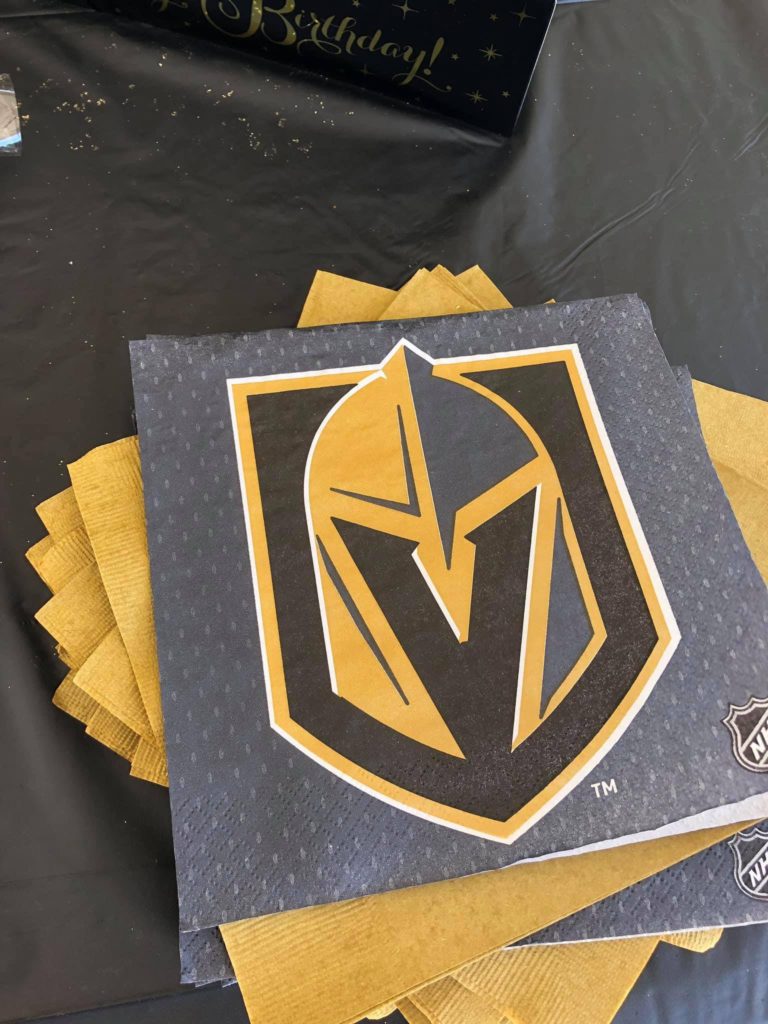 Where did you purchase the gold and black décor?
The black and gold centerpieces came Party USA, balloons came from Party City, pucks and pins came from CNA, Popcorn holder came from party city. Gold 3 came from Party City. The black and gold plastic tablecloths came from the Dollar Tree. You can also get black and gold utensils at the Dollar Tree or Party City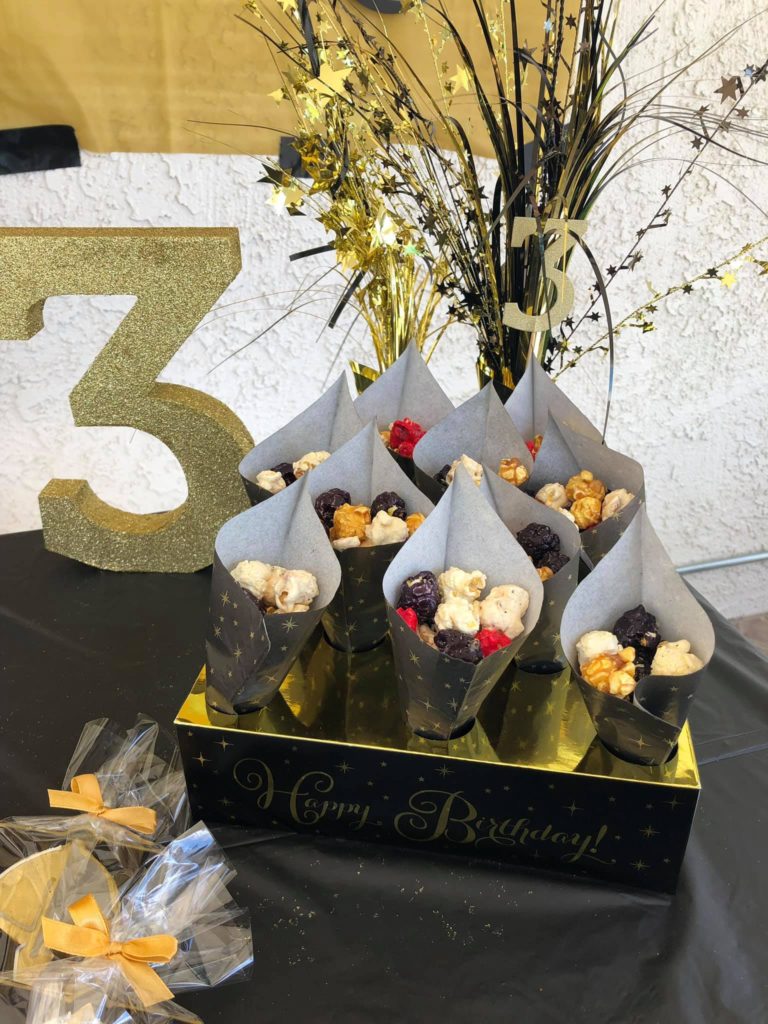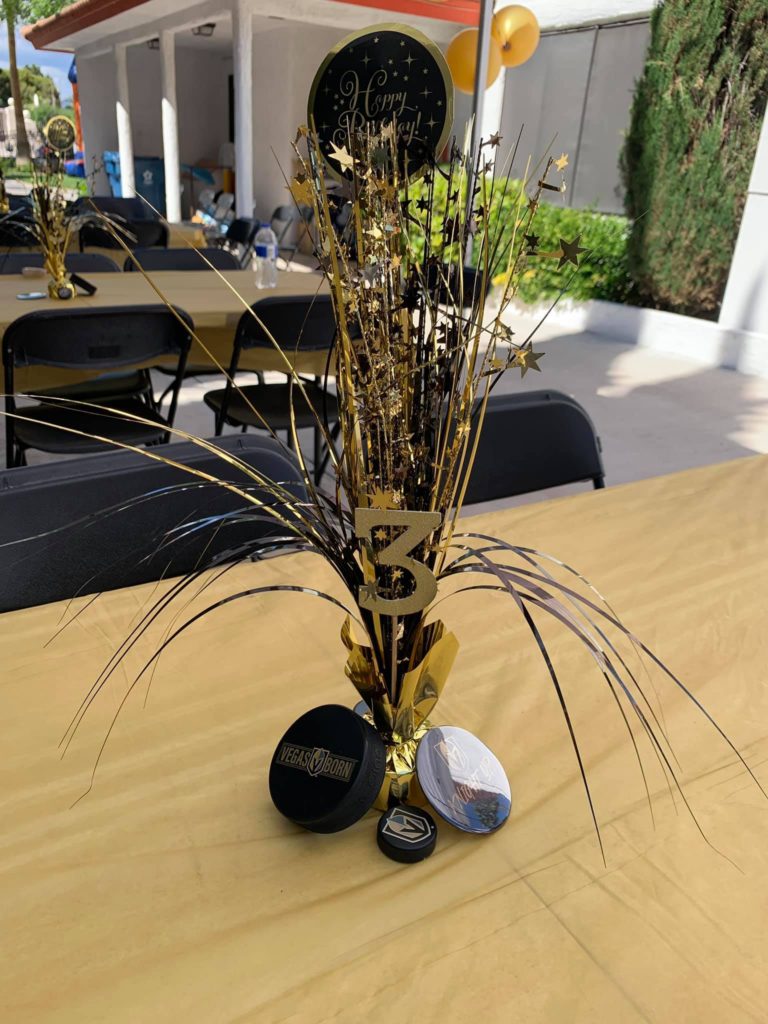 Where did you get the custom VGK/Mickey Mouse matching shirts?
Yvette Saucedo created the shirts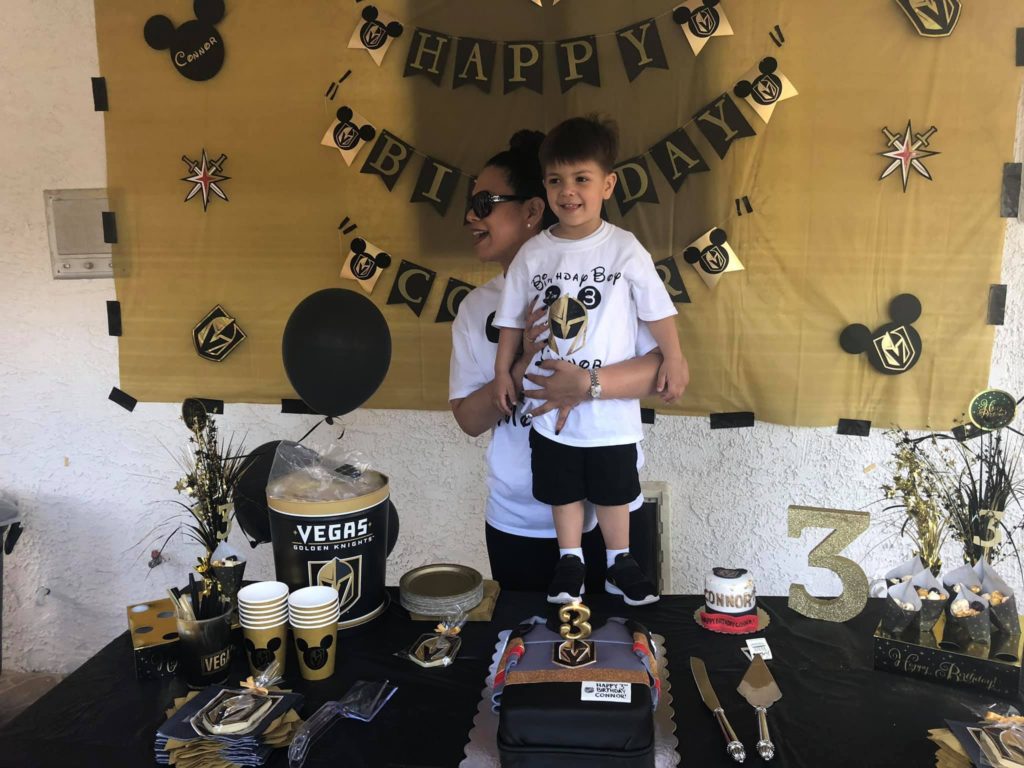 How long did it take you to plan his birthday party?
About two months lol
Which part of the decorations did your son like the most?
He loved the backdrop behind the cake table.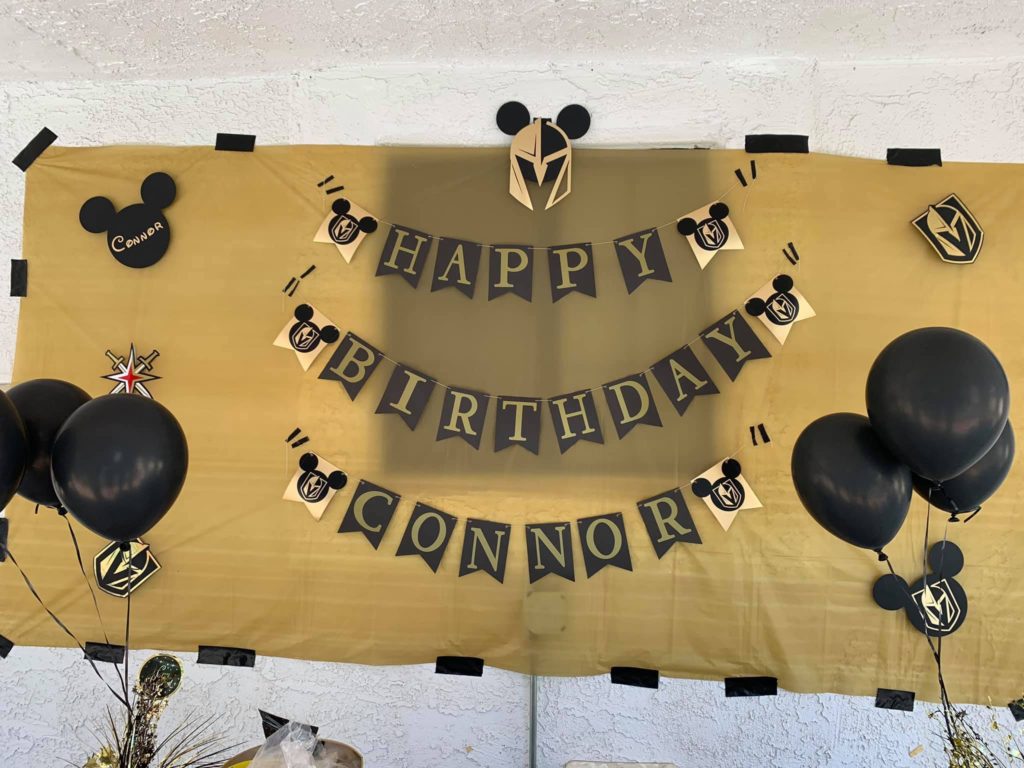 What part of planning or decorating was the most challenging? 
There is absolutely NO VGK Party decorations.  I was only able to find napkins and maybe a random cutout. I had a vision and thank goodness for Yvette because she ran with it.  There are also really not a lot of vgk items for party favors.  I couldn't even find pencils.  You will have no problem finding gold and black decorations but you will have a tough time if you are looking for things with the VGK logo on it.
For questions, or to purchase similar items, please contact Rachelle O'Dell at rachelle@vgkladies.com
Custom Shirts can be ordered at vgkladiesshop.com. Click "Contact Shop Owner" to request a design and get a price.
For More Party Ideas, check out these other VGK party tutorials:
DIY Vegas Golden Knights Birthday Party