It's only the first season for the Vegas Golden Knights and already VGK themed parties are gaining popularity.
We know you ladies are uber creative and will come up with a ton of ideas for parties, but we thought we'd show you an example of a birthday party from one of our members to help get the creative juices flowing.
VGK Lady Jamie Soukup recently threw a Golden Knights themed party for her young cousin at City National Arena.  Her ideas were so cute and can be borrowed or altered to suit your own party!
Here's how she did it:
Invitations:
Invites were made by Jamie using her Silhouette Design Studio, but you can find similar invitations on Etsy.
Food:
Jamie made a picture collage of her cousin with all her favorite players and had it put on a cake at Sam's Club.
She also bought gold lollipops from Party City and added Knights stickers that she purchased from the Arsenal.
Decor:
Since VGK decor wasn't in stores yet, Jamie used black and gold accents and generic NHL decor from Party City (balloons, table cloth, banner, and piñata) and added VGK stickers.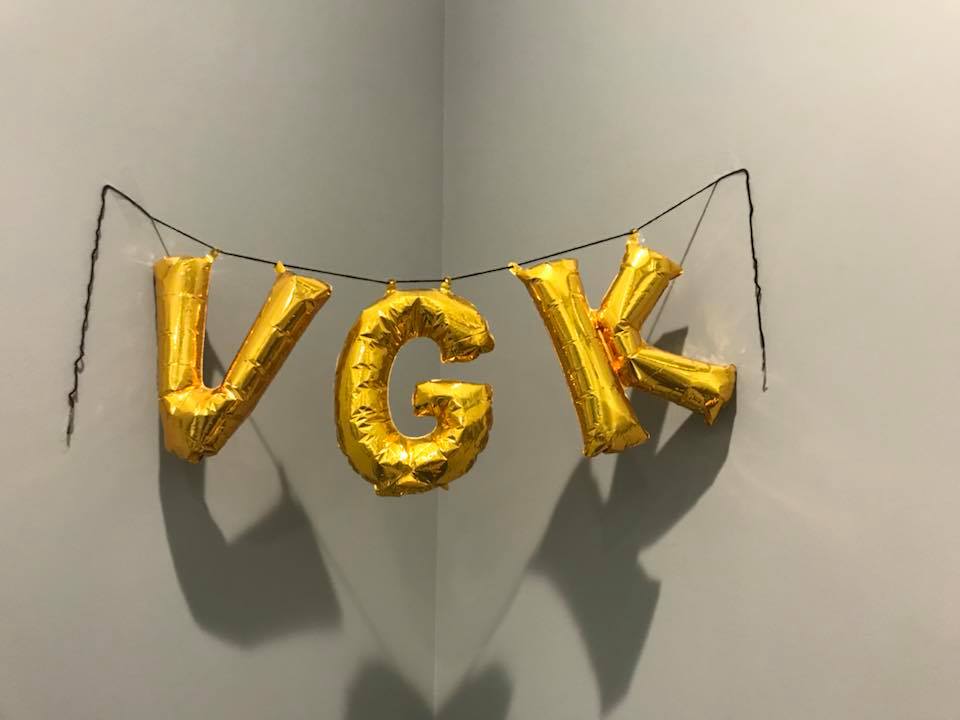 Party Favors:
Generic pucks were purchased on amazon and she added vinyl logos and wording created by her Silhouette Cameo.  You can find a 20 pack of generic pucks Here
 **
That's it!
Hopefully you've been inspired by Jamie's birthday party and see how easy it can be to create a Golden Knight experience even when VGK items are in low supply.
Have other party ideas to share?  Send them to us and your party may be featured next!
**As an Amazon Associate, we earn from qualifying purchases