With Father's Day right around the corner (Sunday, June 16th), we want to make sure we equip you with all of our Vegas Golden Knights gift ideas. Whether you make something yourself, buy in-store, or buy online, we're sure you'll find the perfect gift for your VGK fan.
Do It Yourself:
For this craft you just need paint, $1.00 picture frame from Michael's or Wal-Mart, and a cutting machine (Silhouette or Cricut) OR stickers.
Paint with VGK colors and a footprint added from your little one. If you have an older child let them paint the frame with VGK colors. Don't forget to add a picture with dad.
Turn a rock into a hand painted paper weight for your Father's desk. Let your little one paint one as well. Send your dad on a little scavenger hunt to locate the hidden rock outside.
Pair it with a VGK style bottle opener. Screw a bottle opener to a wood plank and attach a decorated mason jar.
Create a memorabilia wall with wall decal from Fanatics and two floating shelves from IKEA.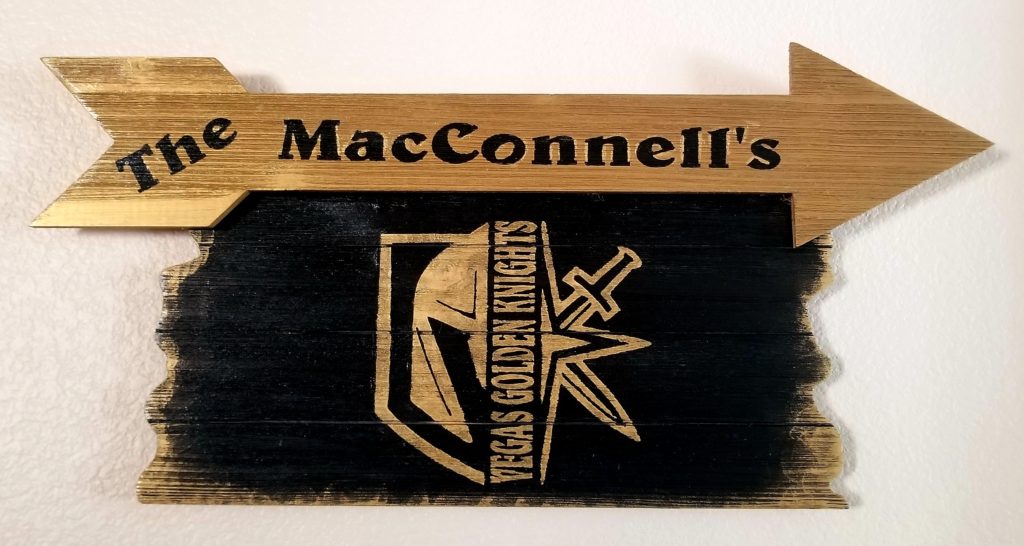 Buy In-Store at The Arsenal:
The Arsenal (1550 S Pavilion Center Dr., Las Vegas) is well stocked with items that are perfect for Father's Day. Besides the jerseys and clothing, the Arsenal also has the following: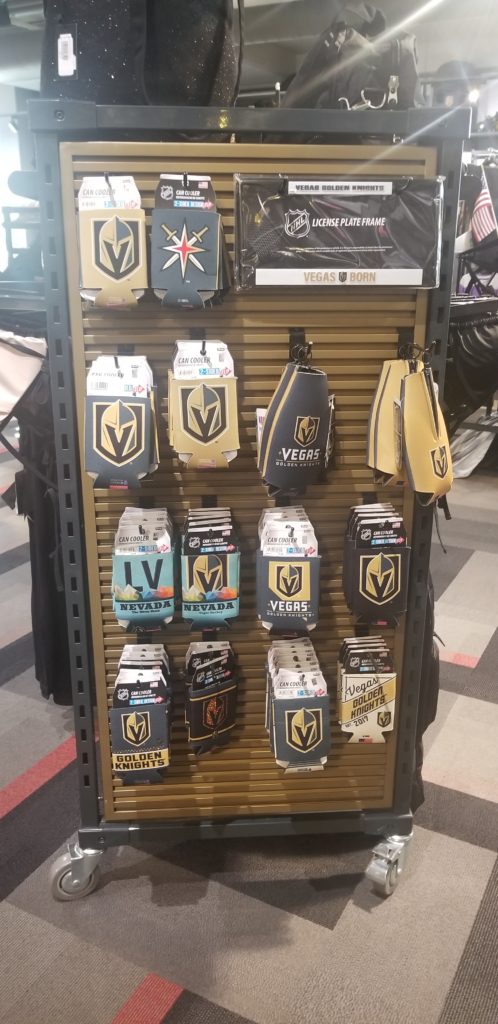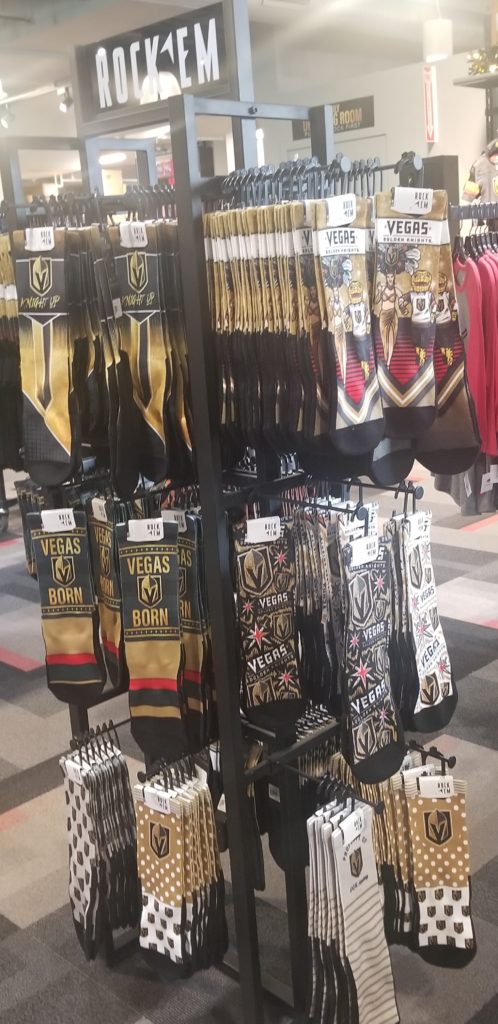 Buy Online:
VGK Gear or Custom Jersey from Fanatics. They are offering free shipping on orders over $39, and many items have 2-day shipping!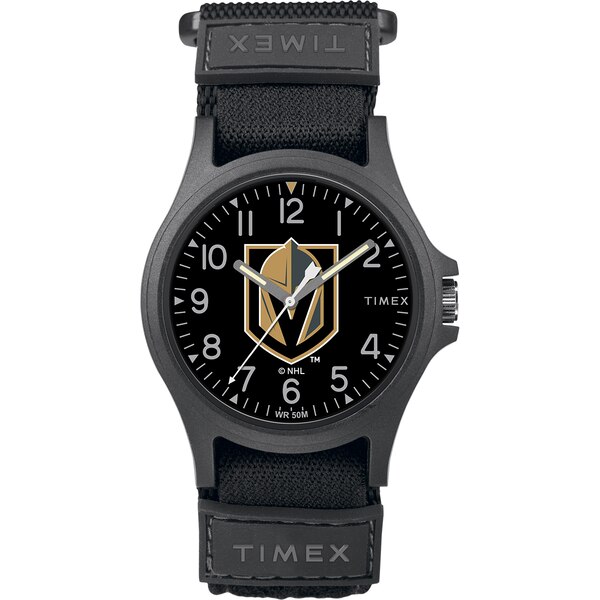 Autographed Sports Memorabilia to display on the wall. (Also free shipping on orders over $29)
Fans Edge is a Fanatics Experience and offers similar items, though often at a lower price. They are also offering free shipping on orders over $24.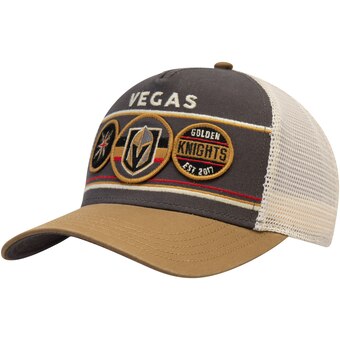 Door Mats, Painted Curbs, Switch Plates, Etched Glassware, Lanyards, and Tumblers all can be found in the facebook group VGK ParaFANalia.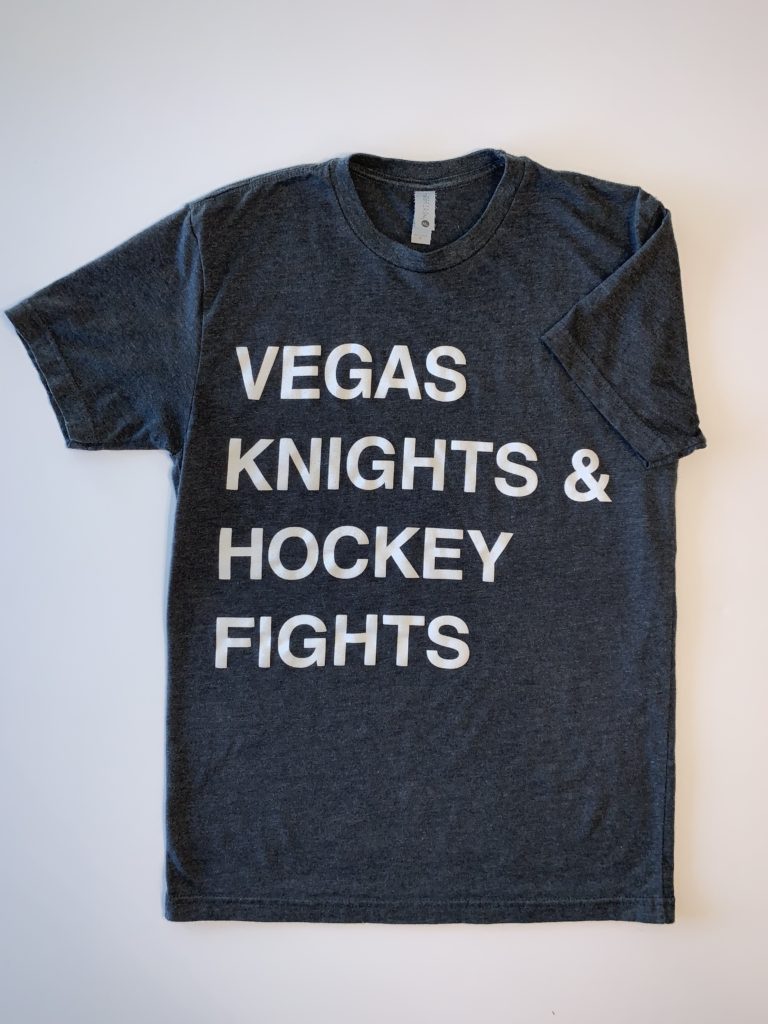 New comforter set from Amazon:
So instead of the standard necktie gift this year, let's really thank the Dads in our lives by getting them something they'll love. And what better than Vegas Golden Knights gear?!
This post contains affiliate links. Read more here.