Christmas is only a few days away. We hope everyone is enjoying their holiday season because it will be gone before we know it!
Today we're going to share how some of our fellow VGK Ladies, Donette Tjabring and Linda Stegall, added a little VGK flare to their Christmas trees.
Basic gold and black Christmas decorations can serve as a base: garland, ribbon, ornaments, stars, spiral springs, etc.
Linda made wonderful ornaments out of VGK items she already had on hand, and a little imagination. She cut black foam board into her desired shapes, added some glitter with glue, attached ribbon for the hook with strong hold tape, and glued her VGK item onto the front. She glues glitter around the boarder of her game ticket and self-sticking rhinestones around foam hockey pucks. Quoting Linda, "glitzier the better!" Also, mini sized hockey sticks are an easy placed "ornament" on the tree.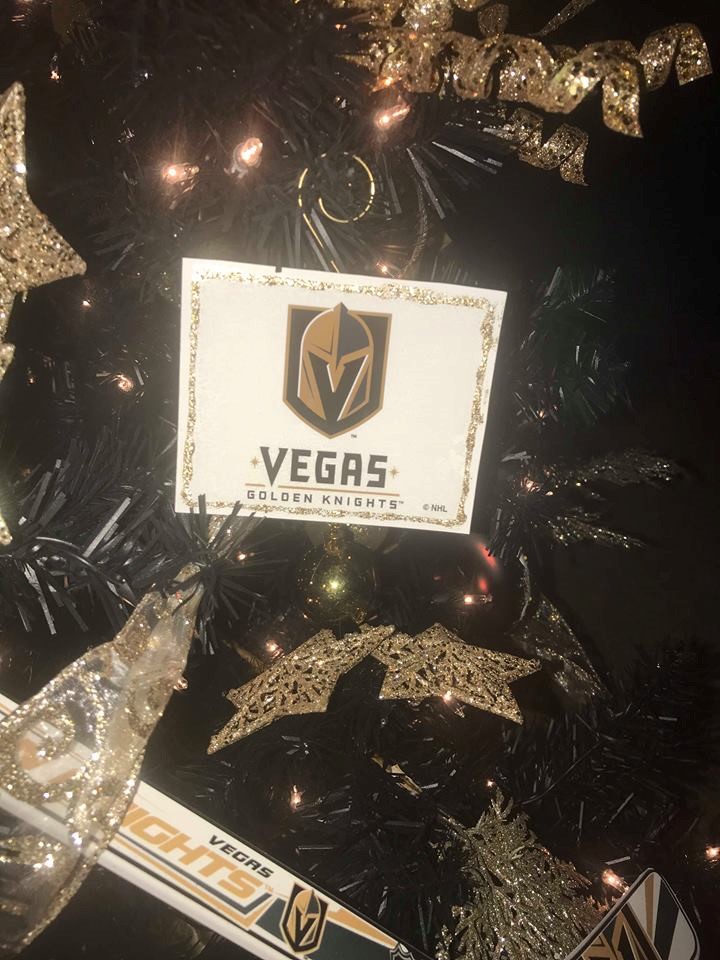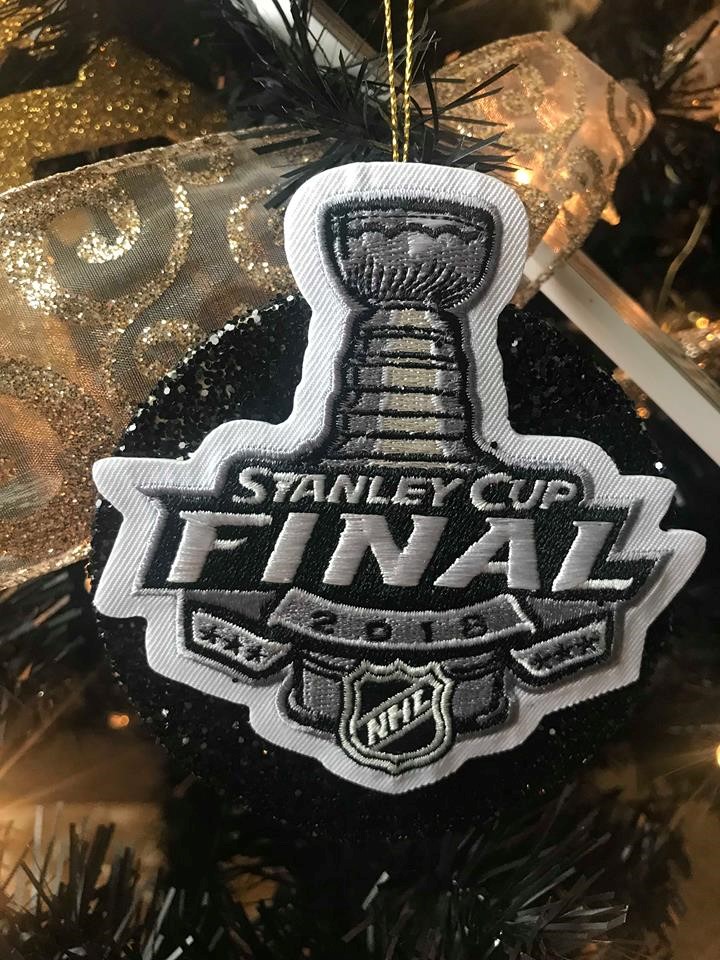 If decorating an entire VGK themed Christmas tree seems a little overwhelming and you are thinking "Who has the time for this?", then maybe narrow it down to one item. Make it a holiday tradition to add one festive VGK item a year. Here are a few more ideas to help you on your way…..
VGK fabric can make a quick and easy tree skirt.

Wrap an old Christmas star with VGK fabric.
There are many ways you can add Vegas Golden Knights into your holiday decorating. Which ever way you decide, just know that by doing so, you're adding a little extra "puck luck" for the team this season. 😉
Our next post (tomorrow) will be a tutorial for a quick and easy VGK wooden gold star to add to your tree, or around the house!