Update: Official announcement from the team says that this was NOT an ACL injury, but rather an "atypical injury for hockey."  However, Erik Haula did have surgery and the timeline for his return is unknown.  Gallant doesn't expect him to return any time soon though.
News on Haula: An inside source says that Erik Haula will be having ACL surgery and will likely be out for the season.
Haula was injured in the third period of the Vegas Golden Knights vs. Toronto Maple Leafs game on November 6, 2018.  After taking a clean hit along the boards, Haula fell to the ground, curled over in pain, before being taken off the ice in a stretcher.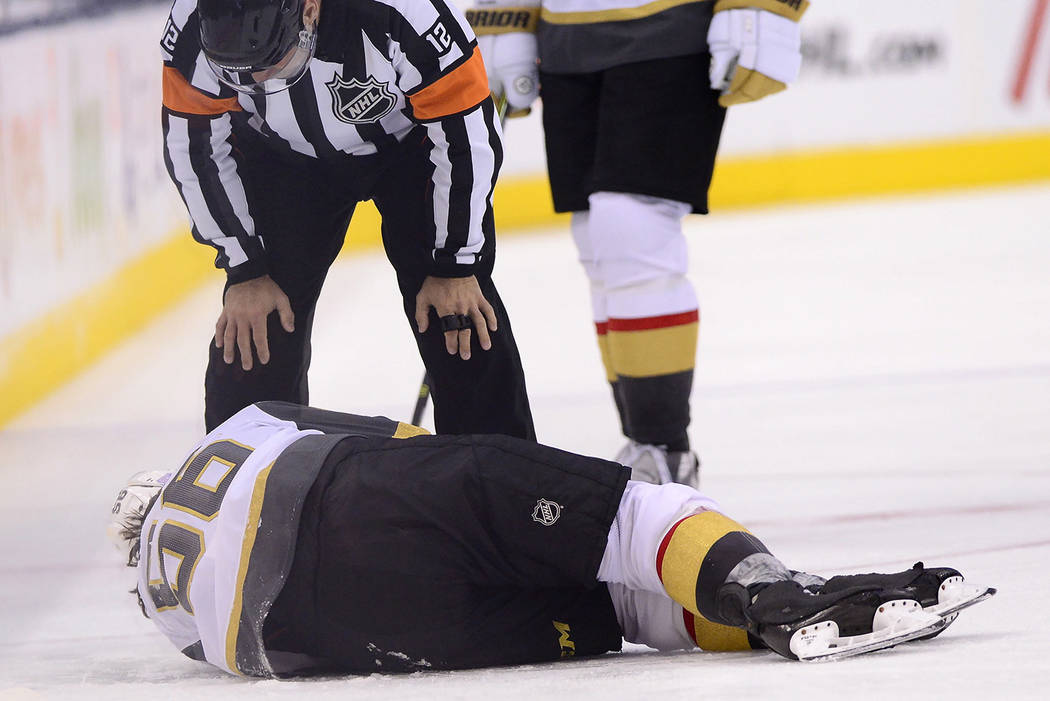 Though it has yet to be disclosed when he'll be having the surgery or how long he'll be out, we can safely assume that it will be between 6-9 months before he's back in peak condition.
Haula is well loved by fans and will definitely be missed this season.  We wish him a speedy recovery!