If you're looking to add a little Vegas Golden Knights flare to your Christmas decorations this year, why not make this cute wooden gold star! It's easy to make, can be added to your tree or hung around the room, and gives a nod to the team's secondary logo.
What You'll Need:
Large Wooden Clothespins
Craft Paint
Glitter
Ribbon
Clear Coat Spray
Glue Gun, Super Glue, or Wood Glue
Paint Brush
Paint Tray

Instructions:
Break apart 8 large clothespins by twisted them and removing the metal spring.
2. Paint your wood pieces with your gold paint and quickly add your glitter before the paint dries.
3. Glue your ribbon to one of the flat sides of your clothespin before gluing all of them together.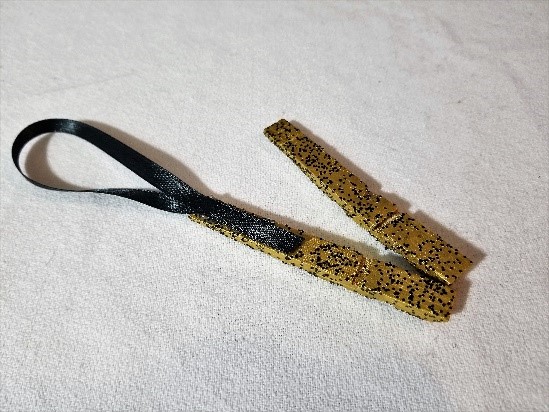 4. Glue pieces together, flat side to flat side.
5. Glue all your pieces in the center and spray your ornament with clear coat, to secure your glitter. (Option, some might find it easier to paint the ornament after all your piece are glued together first.)

You're done! You can make several and hang them around a room like stars or snowflakes, or add them as ornaments to your Christmas tree!
Now it's time to show us your favorite VGK décor………